Sensors are the "eyes" of intelligent textiles and measure what is currently happening.
Sensor technology refers to the use of sensors to measure various physical or chemical properties. We focus on creating sensors through the intelligent placement of conductive materials.
Compared to electronic sensors, these sensors not only have technical measurement properties but also the quality and characteristics of textiles.

From monitoring moisture on flat roofs to triggering an alarm when bed inserts become wet, moisture sensors provide information about imminent problems as a consequence of incipient moisture or wetness. When the sensor becomes moist or wet, it causes a change in resistance between the sensor electrodes.

Achieving optimal success in physiotherapy using smart shoe inserts or improving sports performance by measuring breathing: the use of textile pressure sensors is already successfully established in many areas of application. The pressure on the textile causes a change in resistance or capacity in the sensor.

Analysing human sweat for its composition is now common practice both in sports and healthcare. This sensor allows the chemical composition or the impedance of the sweat volume and composition to be analysed.

Too hot, too cold or just right? A change in the temperature of the textile cause a change in resistance and triggers an alarm.

Occupancy or movement sensors
How often did Ms Jones turn in her hospital bed last night? Warning, Mr Smith is sitting on the edge of his bed and could fall attempting to stand up! Particularly in hospital and nursing contexts, occupancy and pressure sensors provide significant support in everyday life. The occupied area of the sensor causes a change in resistance or capacity.

How many movement exercises are possible for people permanently confined to bed and how often can they be performed? Especially in the context of inpatient care and hospitals, these are important parameters for ensuring optimal care. Stretching the textile causes a change in resistance or capacity in the sensor.

ECG contact electrodes – measuring heart activity
From measuring the effects of different training methods in sport to monitoring patients with heart weakness – textile contact electrodes make measurements easier to carry out and more precise to analyse. Washable textile electrodes measure the electrical activity of the heart.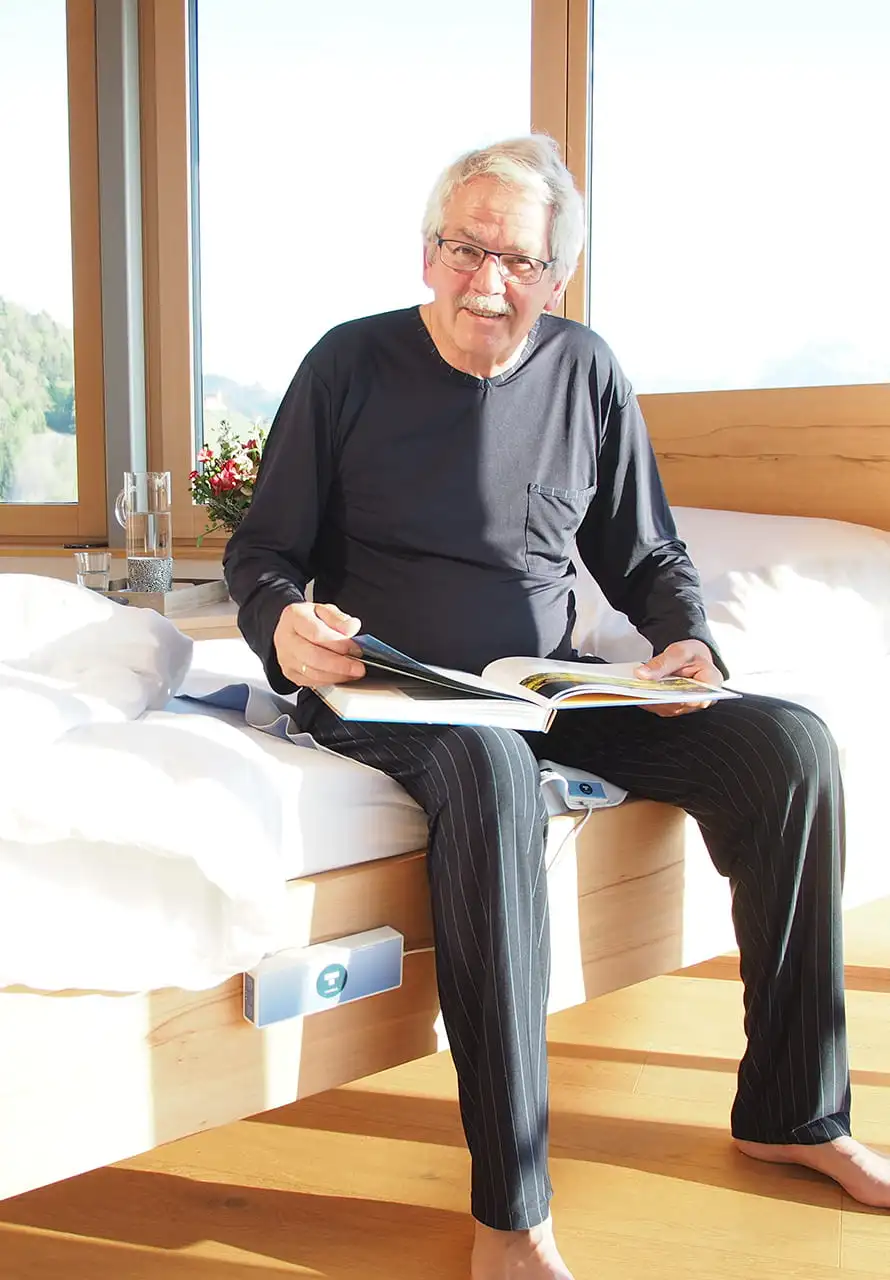 Smart care assistance for outpatient and inpatient care
For active care, Texible has developed the intelligent sensor textile in the form of the TEXIBLE Wisbi bed insert. TEXIBLE Wisbi is an innovative sensor textile that automatically triggers an alarm when it detects moisture, bodily fluids or the patient leaving the bed. Texible Wisbi is a Texible GmbH brand.
Have we piqued your curiosity?
If you are looking for a new solution for an existing product or are honing an innovative idea, you have come to just the right place. Benefit from our smart textiles expertise now!